Concur Triplink
Bring Invisible bookings into your managed travel program
Capture travel plans and spend, no matter where it happens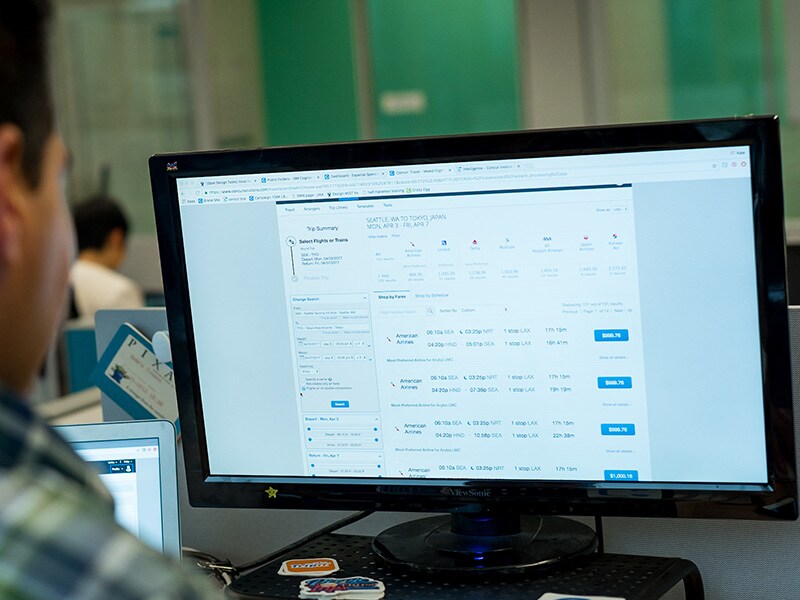 It's not easy being a travel manager in a world where travelers are faced with so many choices, right in the palm of their hand.
Concur TripLink connects trips, travelers, and itineraries across multiple channels. That way you can apply policy to direct bookings, and locate and support your travelers. You can also get your negotiated rates on direct bookings made with participating suppliers.
Connect trips, travelers, and itineraries across multiple channels
Gain visibility
Consolidate travel and expense, regardless of vendor. Knowing total spend with each vendor may empower you to negotiate discounts.
Increase compliance
You can increase compliance by auditing transactions from multiple booking channels, and apply your policy and audit rules to direct bookings.
Locate and support your travelers
With travel details in one place, companies can locate and support their travelers, even if they've booked outside of traditional channels.
Improve traveler productivity and ease of use
You get instant access to travelers' plans when they use TripIt, the world's highest-rated travel organizing app used by more than 14 million travelers. When travelers book with participating suppliers or forward their plans to plans@tripit.com, they'll also be available in Concur Expense.
Contact us about a better way to handle spend management
Complete this form to have our sales representative contact you, or call 1800-1020-650 today.
Thank you for contacting us about a better way to manage travel, expenses or invoices.
We have received your request for information, and we will be in touch with you soon.