Reduce costs and gain control with Concur Invoice
Reduce the average cost of processing a single invoice by more than 80%. Automate invoice processing while increasing insight and control.
A look around Concur Invoice
Want to avoid lost paper invoices, delayed email invoices, late and duplicate payments? This overview of Concur Invoice shows how automating your accounts payable management in the cloud can make your life easier, save you money and give you a clearer view into your cash flow – the lifeblood of any business.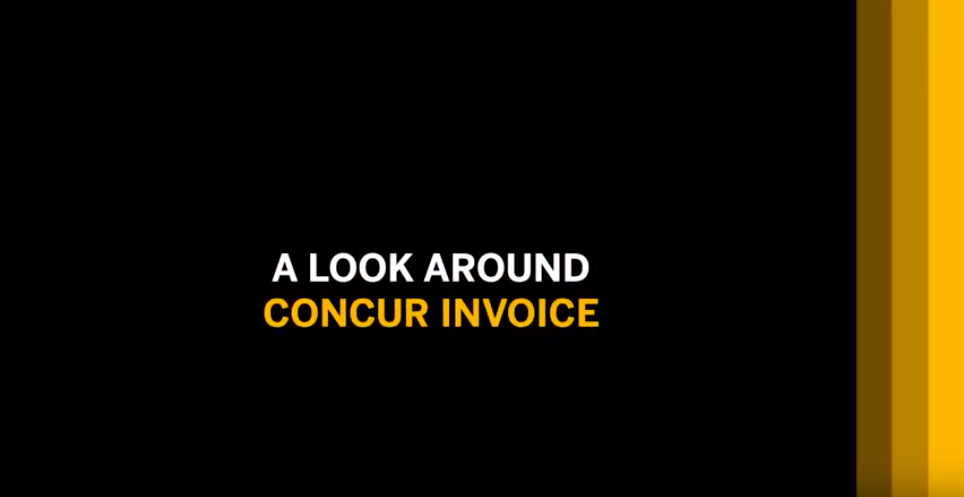 Capture GST and claim 100% refund
Additional benefits of end-to-end AP automation include -
Regulate purchase-to-pay cycles
Boost vendor payment discounts
Increase cashflow by more than 3X
Optimize working capital to fuel expansion
Ensure compliance and minimize security risks
Concur Invoice not only captures GST information but also provides real-time visibility into the financial components.
Powered by Concur data, AEG reclaims thousands in VAT refunds
AEG is one of the leading sports and entertainment presenters in the world. Implementing Concur solutions not only made their process more efficient but also helped them reclaim thousands in VAT refunds alone.
Find out more

Take invoice management to the next level.
Concur Invoice can be customized for your workflow. Simplify and speed up capture and payment while providing more visibility into every step of the process.
Resolve invoices, purchase orders and receivable
PO matching protects your business from being overcharged. Automatic two- and three-way matching means nothing gets overlooked, and AP can easily identify and resolve discrepancies.
Sync with SAP, NetSuite and more.
Concur Invoice integrates with any ERP or accounting system and connects with solutions from other vendors across the procure-to-pay lifecycle.
Speed up processing with easy-to-use apps.
Easy-to-use web-based and mobile applications streamline AP processes, from on-the-go authorization to supplier payment.
Reduce data entry and save time.
Replace manual input of data with Concur Invoice to reduce errors and speed up your team's process.
Reports provide visibility into spending before it happens.
Predefined reports, dashboards, and key metrics offer a comprehensive view into spending for more informed decision-making and increased ability to manage cash flow.
Increase cashflow by more than 3X with Concur Invoice
Read how

Contact us
Complete the form to have a sales representative contact you.
Thank you for contacting us about a better way to manage travel, expenses or invoices.
We have received your request for information, and we will be in touch with you soon.