Budget
Take control of budgets and make informed decisions with a consolidated view of spend.
See your spend in one place
To spend wisely, you need to know how much money you have. Budget puts spend data in one place for a near real-time, at-a-glance view. That way, budget owners can easily see budget status and make decisions based on complete, accurate, and timely information. With Budget you can:
Capture and consolidate data from SAP Concur expense, invoice, request, and travel solutions
See your spend on a single, easy-to-use dashboard
Get near real-time visibility of spend and compare against your budget
Control and adjust budgets based on changing needs
You plan your budget, SAP Concur does the rest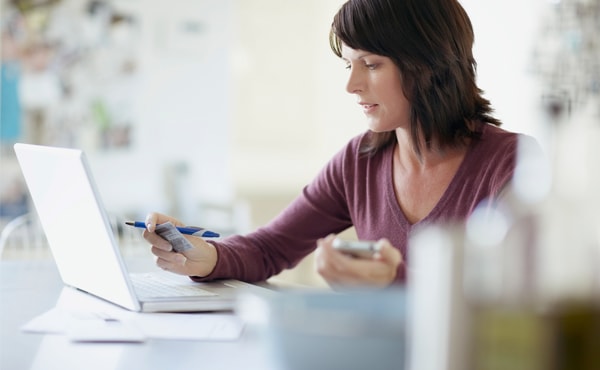 Once you plan and create a budget, our solution helps you manage it and take control of spend before and after it happens. That way, you can make budget adjustments as needed and head off budget issues before they occur.
Here's what you can do with Budget
See spend before and after it happens
Our connected platform collects and synthesizes continuously updated invoice, expense, and travel data to give you a comprehensive view of spend.
Put valuable information at your fingertips
Our easy-to-use dashboards provide a constant and comprehensive view of budgets and insights that you can use to make more informed decisions.
Take action and take control on the go
The SAP Concur mobile app lets you access budgets anytime, anywhere. Additionally, customizable alerts ensure you're never caught off-guard and can take action right away.
Customize to fit your specific business needs
Budget lets you customize hierarchies and set permissions to control who sees what, determine who can approve, and make sure the right people have the right access to do their jobs well.
SAP Concur has a better way to handle spend management
To hear from an SAP Concur representative, please complete the form or call us at 1800-1020-650.
Thank you for contacting us about a better way to manage travel, expenses or invoices
We have received your request for information, and we will be in touch with you soon.
Learn about SAP Concur solutions that work with Budget
Concur Expense
Integrating all of your expense data means that you can manage your company's spend anywhere, anytime.
Concur Invoice
From purchase requests to invoicing to payments. Save time and money when you automate your AP process.
Concur Request
Simplify and speed up requests and approvals, drive policy compliance, and take control of company spend.