The year 2020 commenced with a rough start when the global pandemic threw the world off-balance. Though no one could have anticipated this, our resilience and adaptation only grew better, including the way we work.
Gartner surveyed enterprise CFOS and reported three key findings:
Unlike growth, efficiency and partnerships, companies have finally started focusing on business continuity.
Remote working, increasing cash positions and reducing the operational costs have become top priorities and are likely to stay.
Finance leaders are preparing for uncertainty.
Consequently, it is also the times of unprecedented challenges and uncertainty that presents us with opportunities to pause, reassess, and develop strategies to help the organization survive and become more resilient to future uncertainties.
SAP CFO, Tom Lavin, feels the same - "You realize in times like that if you want to survive, you need to have that flexibility and agility to respond quickly to changing business conditions, and you need to have the right technology to do that." This provided the impetus to our ambitious project of creating an innovative financial solution SAP Concur with SAP S/4HANA.
How does SAP Concur with SAP S/4HANA benefit businesses?
SAP Concur with SAP S/4HANA helps companies drive scale, achieve financial control and boost growth.It allows companies to:
Create consistent and clear spending policies and processes
Get true and real-time visibility into spend
Increase process efficiency and productivity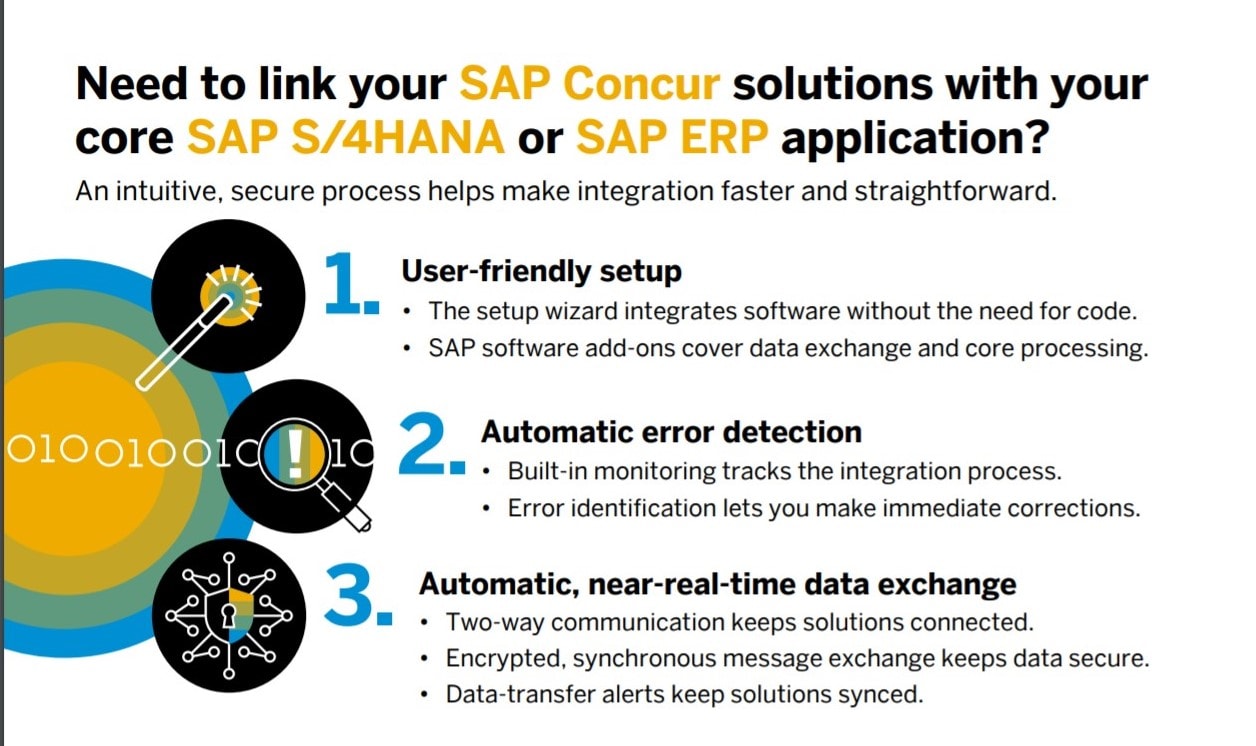 Why is SAP Concur with SAP S/4HANA mission-critical?
Though companies have managed to get back on track, the persistent effects of COVID-19 still have a significant impact on them. Our studies report numerous companies struggling with technological and operational hurdles such as:
Inability to achieve a holistic view of the end-to-end process
Inefficient process controls
Failure to predict and view spend
Inability to operate efficiently
Challenges of native integration
Need for modern and user-friendly UX
Less productive AP staff
The time for companies to prepare for the post-COVID-19 world is now. The Indian economy is gradually shifting towards stagnating economic growth as lingering effects of the COVID-19 pandemic continue to impact the business environment. The prolonged effects of COVID-19 must be seen as a catalyst for long-term change towards smarter spending and decision-making. Therefore, companies looking to manage the after-effects of the pandemic efficiently would do well to ensure they are operating on the soundest financial footing possible. Technology-driven expense management systems are vital to ensuring consistent application of policies and protocols across the business, boosting productivity, and providing strategic insights into spending.
At SAP India, we are well aware of the current scenario and devised the SAP Concur with SAP S/4 HANA keeping in mind the challenges the pandemic would leave for companies to counter in the times to come.
Our multidimensional financial solution will help companies achieve a faster and easier digital transformation expansion. By deploying this solution, companies can automate operations, maximize their operational efficiency and productivity even with a leaner team. Ideal for people working remotely, this solution lets companies get accurate and complete visibility and control over spend. In addition, companies can also improve compliance with enhanced enforcement of international/city/corporate policies.
Here are some of our esteemed clients who have effectively resolved their complex business challenges with the integrated SAP ERP and SAP Concur solutions: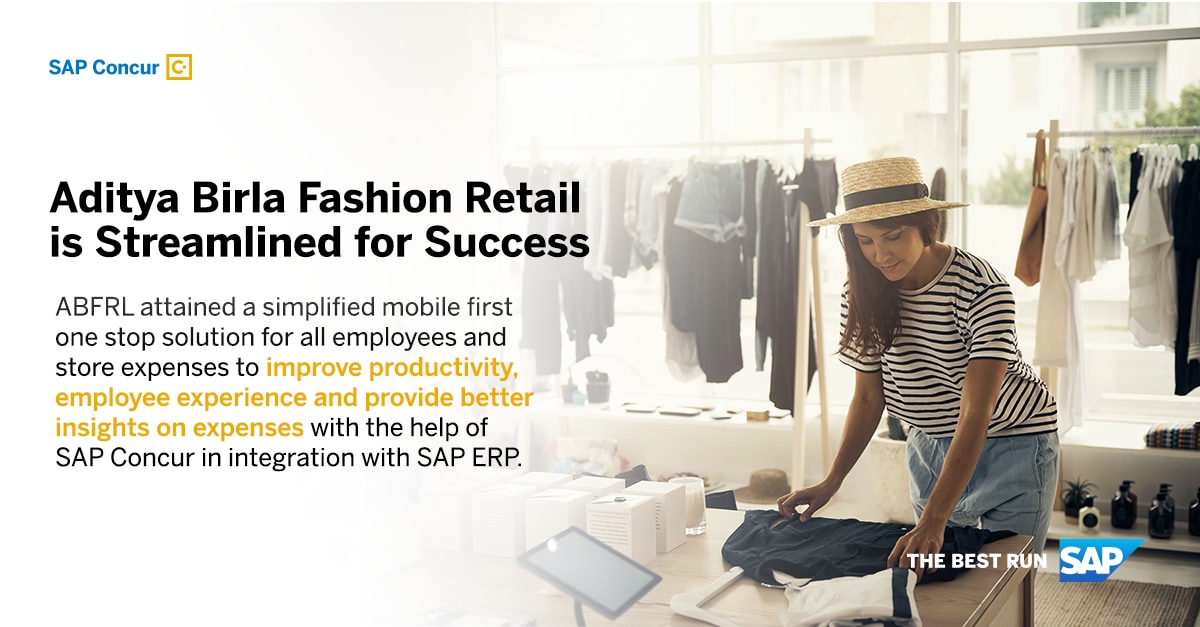 Fashion retailer Aditya Birla is now future-ready by speeding up error identification with the help of SAP Concur solutions.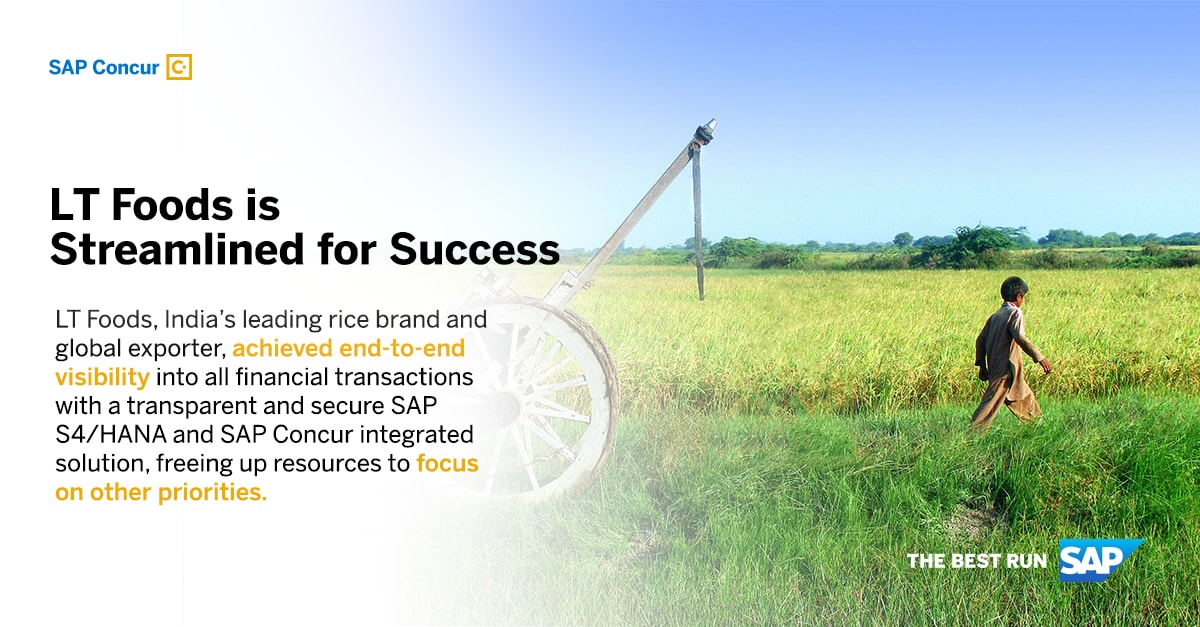 LT Foods can now focus on other important business priorities by achieving complete automation and visibility into their financial transactions.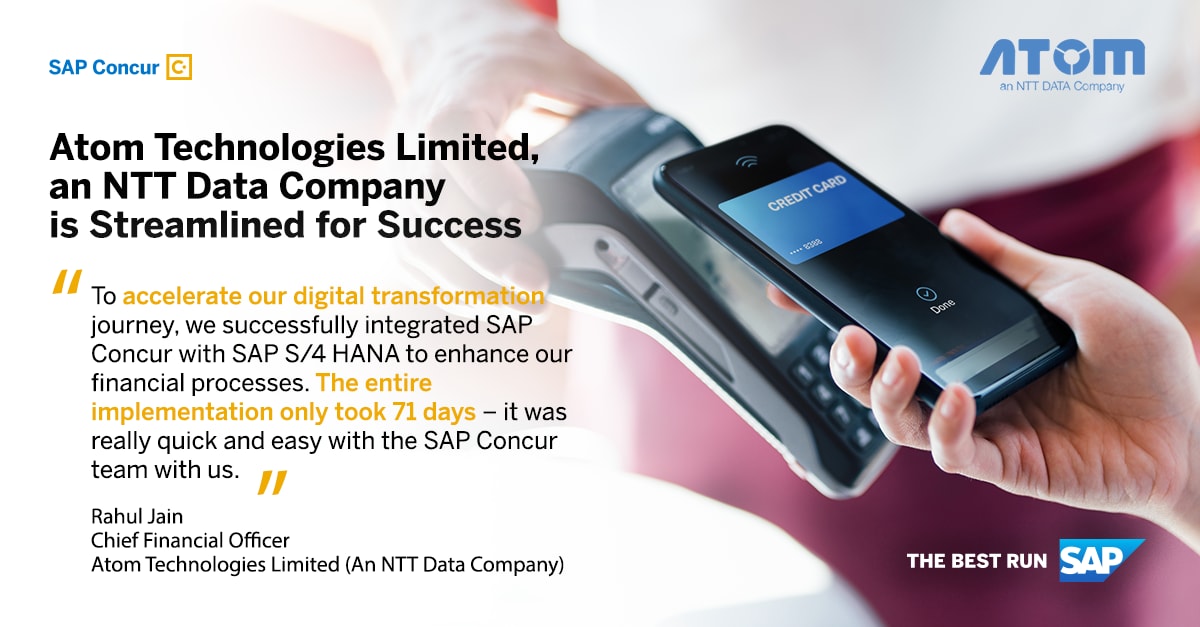 Atom Technologies successfully implemented SAP Concur within 71 days, accelerating their digital transformation journey.
Tega Industries is able to facilitate quicker and precise expense processing to focus on delivering further value to their stakeholders.
SAP Concur with SAP S/4HANA puts worries about processing, security and compliance to rest, as it is now possible to control organizational finances through a secure, encrypted web-based service. It eliminates manual processes and helps companies identify and correct financial posting issues quickly. Companies need an intuitive setup, implementation, and maintenance to achieve the financial control they have always desired. Be it pre-spend approvals, reconciliation, reporting and analytics - SAP Concur with S/4HANA enables companies to automate, monitor and speed up their spending processes in real-time.
With SAP S/4HANA you are already on the journey to scale performance and accelerate growth. Take the next step with SAP Concur to empower your organization to be future-ready with the highly agile and adaptive business solutions.
*Gartner, "Evaluating Your Finance Transformation Program During a Pandemic," April 17, 2020