A Shared Vision for Helping Companies Run Simple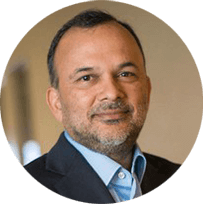 ---
"With SAP, we are excited to expand on the vision for the perfect trip to re-imagine the way businesses manage their resources globally, connecting travel, procurement, contingent workforces or any other spend in real time."
Steve Singh
CEO, Concur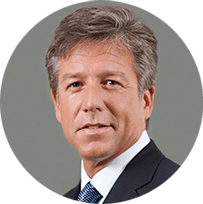 ---
"Business travel and expense management are notorious business challenges for companies worldwide. I'm thrilled for our customers that the leading solutions for travel and expense management are now part of the SAP cloud portfolio."
Bill McDermott
CEO, SAP
FAQ
How do Concur and SAP fit together?
With Concur, Ariba and Fieldglass, SAP provides the largest and most global network of digitally connected customers, suppliers and other partners to help businesses collaborate more efficiently, organize and adapt resources more quickly, and innovate processes and business models.
How does the acquisition benefit SAP customers?
SAP customers have access to leading innovations coming from Concur in travel and expense management, enabling them to achieve higher levels of productivity in the enterprise.
How does the acquisition benefit Concur customers?
Concur customers will have easier access to SAP's Business Network to get full visibility and control – through real-time and predictive analytics powered by SAP HANA – and to make more informed business decisions and act on them ahead of the competition.
What is SAP's roadmap for integrating Concur's products with its own?
With the transaction successfully closed, we are beginning work on a roadmap, combining the best from both companies. We expect to provide more detail in the coming months.
Does the acquisition of Concur mean that SAP will discontinue its own Cloud for Travel and Expense solution?
While SAP will continue to fully support its customers currently using SAP Cloud for Travel and Expense through their current contract term, Concur's solution will be the offering of choice for customers moving forward. We are planning to provide a portfolio of solutions on one platform under the Concur brand for our travel management services, incorporating the strengths of both companies.
How will Concur be integrated with other SAP technology platforms?
Concur's solution already integrates with SAP applications, and the company has many customer using these two solutions in an integrated manner. Concur and SAP will look for opportunities to further integrate our solutions.
What does this mean for Concur's non-SAP customers?
There is no impact on Concur's non-SAP customers. Many of Concur's customers use different solutions from different vendors; however, customers that use SAP's solutions enjoy greater integration and can derive more value from their investments.
What does the acquisition mean for Concur's developer community?
Concur's strong developer engagement is based on access to the industry's widest audience of travel and expense users. We expect Concur's developer community to continue to grow and innovate, including new opportunities to innovate on SAP HANA and for the Business Network.